Freelancing is exciting because of the opportunity to make money online. It is also scary since building a successful career in the internet is not easy. Most people who tried freelancing have no idea how to start so they end up going back to their old jobs. The successful freelancer makes more money than those working from nine to five.
I have been freelancing for over five years now and like most freelancer, I relied on one website for my work. But I didn't stay with one site because I need to earn enough money monthly to pay the bills. Branching out can help you get higher paying jobs and work for less time while earning the same money. It's been a long time since I have used a freelancing site to get a job but the site the best 5 years ago, still the best places to find work online.
What Are The Best Freelancing Site to Find Work Online?
Below are the best sites online to find work as freelancer:
Odesk
Odesk is a popular freelancing site for designers, developers, data analysts, translators, writers and administrative and business professionals. Odesk has notable clients from across the world and it boosts over 100,000 monthly job postings. It is a free site so anyone can sign up and create an account.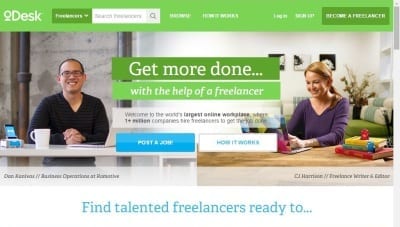 Users are asked to fill out a cool profile. It is crucial that you highlight your experience and skills when creating your profile. When you have an appealing profile and cover letter, your chance of getting a job is much higher. Some employers conduct interview via Skype, phone or email so it is necessary that you are prepared once you start bidding for work.
Freelancer
Freelancer was launch in 2013. It has acquired two big freelancing site Scriptlance and vWorker which made it the biggest outsourcing destination online. The site caters to freelance mobile and software developers, accountants, marketers, writers, data specialists and virtual assistantants. Freelancer welcomes both professional freelancers and newbies.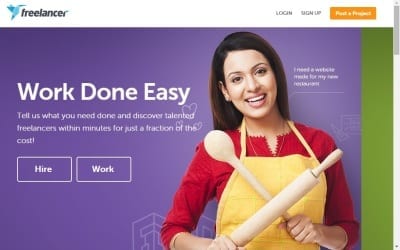 The site is similar to Elance and Odesk, users also bid for project. Users get paid through escrow, Paypal and other outside payment method available.
Elance
Elance was launched in 1999 as a technology support for companies, website owners and other virtual work. It caters to web developers, designers, translators, marketing pros and writers. In 2013, it merged with Odesk another outsourcing site to provide resource to over 2 million businesses.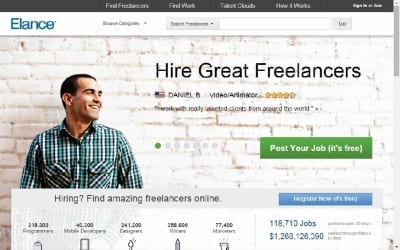 To join the 8 million freelancers of Elance, sign up and create your profile. Once you have completed your profile then browse through the posted jobs and bid for a project. Client will select the bidder based on the applicants pricing or skill.
There are several more freelancing site that you can check out such as GURU, People Per Hour, oFreelance, etc. I have only discussed these top three freelancing site because I have worked for them and got paid. You can find a job at these freelancing sites but if you want to really make money online, the best way is to become an affiliate marketer. With affiliate marketing, you make money from selling other people's product. All you need is a website, a place to your affiliate products or services.