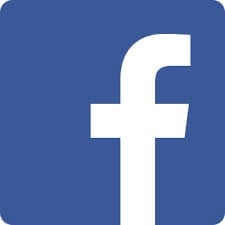 People love a good story, whether they know it or not. Facebook is a popular social network, a lot of business promote on this site. The most effective Facebook marketing is telling stories as people can relate more to other people than businesses.
Majority of businesses marketing on Facebook connect with clients through stories. Facebook marketing through sharing stories leaves a big impact on the readers as stories makes us more human, more alive, loving and brave so it is easier to relate.
Facebook timeline offers people a way to exchanged stories easily. The technology brings storytelling to a different level that hooked a lot of people. After all, stories that leave an impact on readers can leave lasting impression, which is what businesses marketing on Facebook hope for. A lot of businesses promote their new products and services on Facebook because sharing information is not limited like in Twitter. It makes Facebook the best social media network for sharing stories.
What Stories to Tell Consumers on Facebook
Personal Story
Telling your story is one way to connect and build a relationship with followers or fans. There are a lot of things you can share about yourself such as where you have been recently, what are your plans and what you do on your spare time.
These topics will surely yield many comments especially if written in an engaging way. Additionally, attaching a photo with a story can make your post even more interesting.
The Company Story
Do you want to introduce your business to the world? Telling your company's story to the world by sharing what you do is a good way to introduce your business. Share to your followers or fans why you started the company. You can also share stories about the company's accomplishments, failures and people who inspire you to strive to be the best.
Share Customer's Experience
A lot of customers love to give testimonials about how a certain business helped them. You can use their testimonials to show your fans and followers what you are capable of providing to customers. In addition, sharing stories about your customers shows everyone that you value customer satisfaction.
Vision and Mission
When you share the company's vision, the customers can feel more secure with doing business with you. Sharing stories about future changes or improvements can help make your avid followers excited for the future, especially when the changes bring positive things.
These stories can inspire your Facebook Page fans. Telling stories on Facebook can also connect you to potential clients and helped build lasting relationship. However, when sharing stories on social media sites, the stories must be real. Using stories to market your products or services is a good way as it humanizes the company.