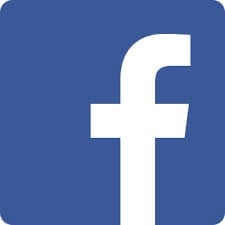 Facebook is the number one and most popular   social networking site. The website has over 1 billion users and the number still growing. Facebook has become a part of many people's life. The site helps people communicate, get in touch with long lost friends and family members as well as allow businesses to promote their brand. This website is very helpful when used properly. This article talks about the pros and cons of using Facebook for business and personal.
Pros of Using Facebook
Using Facebook is absolutely free of charge. You can communicate with anyone from across the world for free. Send message, upload photos of your trip and basically do whatever you want on the site for free.
Facebook is a site that connects people. The site is a perfect tool for finding old friends and unknown relative. Using Facebook gives users the chance to trace family member that moved to a faraway place without any cost.
The site allows users to share their feeling, thoughts and daily life to people close to them. It is a great site for sharing achievements and appreciation to people that matters.
Facebook is also great for business that wants to promote a new brand. Every day millions of users log in to check for messages, chat with friends and browse the Newsfeed. These users are potential customers just waiting to be found.
Facebook privacy setting gives you control of everything from your photos to the content you share. If you want a personal photo shown to family members only, you can set the album to private and viewable only by people you allowed to see your album. Same thing with your article, you can keep it private or public.
Facebook allows users to share stuff through Facebook business page or fan pages. These pages are handy for promoting websites or new products. Promoting new brand through Facebook page is more professional than using personal account.
This website is also great for marketers and business organization that want to study their market.
Facebook is also widely used by popular organization and celebrity. They used the site to provide regular updates and promote activities. It also brings liked minded individual together.
Cons of Using Facebook
Facebook is good to use, no doubt about it. But there are also some disadvantages to using the site.
Facebook is a social network website that is addicting. Many people spend hours on Facebook playing games and just chatting with friends. If you don't manage your time well, you can spend a lot of time on Facebook instead of doing other important stuff.
Facebook is playground for scammers, people who are looking to find their next victim. Many people have been duped, insulted or harass by people with fake profile account. So, it is wise to connect only with friends you know.
Facebook is also used to conduct illegal activity. So, don't join any promotion or group without verifying.
Some people also used Facebook to spread malicious lies. These people used the site to start rumors against people they hate or don't like. Some of the content shared on Facebook is just created to cause a problem to a business or someone.
Overall, Facebook is a good social network to share information and promote brands. I hope this article helps you use the site wisely. Thank you for reading this post. Feel free to view other posts on this site. You may also check below the video on how you can use Facebook to promote your business page.