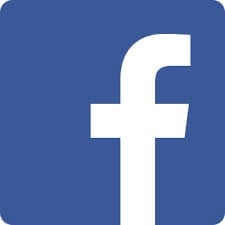 Are you looking for ways to make your posts or status update shine on Facebook? The algorithm change in Facebook prevents a lot of organic posts to shine out. This is because not everyone who liked a Facebook Business page will be shown the latest posts status. If this is the case, it becomes crucial for page admin to posts content that stands out.
Facebook business page allows businesses and website owners to share information, latest promos and communicate with their customers. FB page gives businesses a chance to promote their brand for free. In the old days, everybody who liked a page receive copy of a post on their news feed. Today, only to a number of people get a copy of status messages as Facebook does not want to promote anymore uninteresting status update to their users.
If you still want to update your users for free then you need to post good messages post. But problem is, it is not easy to come up with interesting status updates all the time. In fact, it is a challenge to come up with interesting status updates for users all year round. Fortunately, there are several things you can post to make staying in touch with your followers less challenging.
Below are some of the things that you can post to increase engagement on your Facebook business page.
Articles
Quotes
Blog posts
Educational Videos
Funny Videos
Trending News
Websites
World Events
Posting the above things can spark conversation with your customers and potential clients.
Aside from posting interesting and inspiring good messages, you can also increase engagement on your post by asking question. When posting quotes or articles, you can also ask your fans for feedback. Do not just post a link or quote, give your own opinion then ask users for their own opinion.
Running promotions on your facebook business page can also help. When you post status update that you are giving away a free ebook or t-shit to the first 50 people who will comment, you can make your post stand out. This strategy is great for a business that want promote a new brand or product.
As I have said earlier, video or links are some of the things you can post to make your status message stand out. But you need to choose videos or links very well if you want users to repost them. Based on personal experience moving or funny videos or links often get reposted. A lot of admin also requests their fans to spread the word out when the video is informative.
These days when not everyone who liked a page get status update it becomes crucial to post status messages that will get users attention. Posting inspiring status message will ensure the remaining users that shown your latest status updates will not ignore your message post.