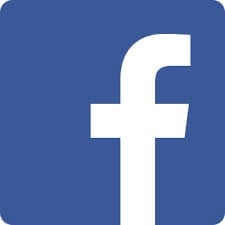 Do you have a Facebook business page? A lot of small business have business page to improve their customer service or promote a new brand. But not all pages perform as expected because of the stiff competition. Facebook is a great social media website for small businesses that wants to beat the competition. If you are looking for ways to beat your competition online, you have come to the right page.
Marketing is important to a business. But you cannot do marketing without knowledge of what your competition is up to and how well they are performing. Knowing how well your competition is performing on Facebook can help you plan the right social media marketing strategy.
Below are some of the tips that could help you beat the competition on social media websites.
Know What Platform Your Competition Focus On
Most businesses are already doing social network marketing to improve sales and customer relationship. It is now a necessity, but you have to figure out which social media website your competition is concentrating and where most customers are to ensure a successful campaign.
By the way, Facebook is the #1 social media network for B2C marketing since the site has over a billion registered users. Most businesses create Facebook business page to increase sales and traffic to their website. If the competition is on Facebook then you need to create an account as well to crush the competition.
Optimize Your Business Profile On Social Media Websites
Many companies have accounts or profile on popular social media networks but majority of them forgot to optimize their profile. For example, on Facebook, most businesses with page fail to optimize their profile description they only provide details of the company or products.
It is necessary to optimize your profile through the description section because it is the first thing visitors see when they visit your page. Additionally, optimizing your profile can improve your Facebook search results.
Promote Your Brand Uniqueness
The social networks are already used by your competition to promote their business so you need to communicate to your potential customers your brand uniqueness. In other words, you need to make your brand personality stand out so you can get the attention of potential customers.
It is also imperative that you get your brand uniqueness across your customer whether your brand is higher quality or convenient to use. Whatever your brand personality, serious or humorous or helpful you need to communicate it consistently in your page. Take note, consistency is crucial when you want to make your brand stand out.
Get Lots of Fans or Likes
How many fans should you have? The more the merrier don't settle for 1000, 3000 or 5000. Your fans or followers should also be people that actually have use or would use your service or product. Increasing your fans should be your priority as well, so invite people in your mailing list or create promo that attract people to your page.
Create Engaging Content
Having thousands of followers is not a guarantee that your campaign will be successful. The most successful Facebook business page is one that has a lot of engagements, when user shares your content to their connections. Engagement is the key to increase revenue not just number of likes.
Analyze Your Strategy
Once you have done what is necessary, you need to measure and analyze what suit your business or not. Measuring your performance could help you adjust accordingly and ensure a successful Facebook advertising campaign. When you know what works for your website or business then you can proceed to the next step and that is integrating your other marketing strategy to keep up consistent brand image.