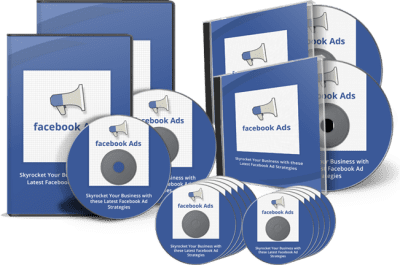 Over the last two years, organic reach for Facebook business pages has dropped, and it's no secret why. The era of the free ride is over so if you want to achieve your target you need to spend a little cash for advertising. The most effective way to achieve your goal is to create a targeted advertising campaign. Social media ads are wonderful for small and large companies that want to foster customer engagement and broaden their reach.
Many U.S companies are spending money on social media ads. The number of companies advertising online is expected to grow especially on Facebook the most popular social websites. Businesses are growing their followers on Facebook but with the changes in News Feeds, you won't be able to achieve the number of likes you are hoping to get. And even if you do, there is no guarantee the right people sees your page. With Facebook ads, you can ensure the right customer sees your advertisement.
Now, if you are wondering about how to create a successful advertising campaign, maybe the following tips below can help you:
1. Make Your Page Unique
Do you have a Facebook business page? If you do then what are you offering to the people you are targeting? You have to understand that your competitor probably have their page in Facebook. So, if your page is similar to their page people, will have no reason to like your page.
When your page has something to offer that cannot be found in other page, you can easily target the people you wanted to reach.
2. Run A Campaign To Get "Like"
Are you hiring, selling or promoting a new brand? You can use these ideas to get more likes for the page. Many businesses run a campaign based on what they need, but they are doing much more than just create ads to get likes for their page. They are also localizing their campaign to draw the people they wanted to target. Localizing your campaign is one of the quickies way to get more "like" for your page.
3. Make Your Website Mobile Ready
Study shows most of the people accessing Facebook are mobile users. In fact, 70% of Facebook users are accessing the site through mobile phone. It is crucial to make your website mobile friendly to target not just desktop users but also the mobile users of Facebook.
4. Improve Your Rating
Facebook is a great place for advertisers because you can easily monitor your conversion. The page also gives you an idea about what your customers want. Use the reviews consumers left on your Facebook business page to increase your satisfaction rating by addressing those problems. In other words, retarget your existing customers to attract more business.