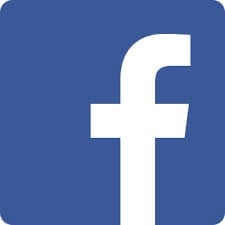 Facebook is the most widely used social media website. There are millions of people using the website daily to connect with their friends and family, socialize and stay updated on what's hot and not. The number of people using the website has turned it into a playground for marketers who wanted to get free Facebook advertising. Using Facebook for marketing is cost effective and this article tried to explain why you can save hundred of dollars advertising on the most popular social media site.
Facebook has a change many things including the way people communicate. The website encourages businesses to engage consumers and attract potential clients. The site offers several ways to get attention that marketers should consider carefully. In fact, if you wish to use Facebook to promote a new brand you need to understand the different advertising that the site offers to marketers.
What Are Facebook Advertising?
On November 2007, Facebook advertising was launched. It became one of the most popular and powerful advertising medium for business. The website offer businesses more than just paid and free advertising but also an opportunity to advertise in their target niche and use existing relationship of users to attract potential clients. Businesses with Facebook Business Page or website can increase their traffic without spending much. The advertising cost that the site offer is cost effective since it targeted and engaged fans.
With the new Faceboook Business Page, advertisers are given more power to monitor their spending and track competitors. Marketers can plan their marketing strategy much better because of the Business Page added features.
Word of Mouth Facebook Marketing
Facebook is a good site for small businesses because users can recommend their brand without really doing anything significant other than liking their fan Page. Facebook is powerful marketing since it uses the best and most effective marketing strategy, the word of mouth marketing.
A friend who liked a Page or certain brand will recommend that brand to their connections. They can spread information by simply doing what they usually do. Facebook is a website that utilizes users to influences people. This is why many marketers wanted to use the site to promote their products or services.
Relationship Marketing
The advertising medium of Facebook also leverages relationship of people to promote by word of mouth products or services. What do I mean by leveraging relationship? For example, you have 500 Fans on your Facebook Business Page and each one of them has 100 friends. You can reach those 100 friends without doing anything as the relationship already existed to reach potential clients.
When someone liked your post on your Facebook Business Page or become a fan, their action will show up in their news feed. Their family, friends and associates will see the action they made on their News Feed. This feature is why advertising on Facebook is cost effective and not a waste of money.
Anyway, there free advertising coupons that you can take advantage. These advertising coupons are usually given to first time advertisers. If you are planning on using Facebook advertising to promote your products or services, you should get a coupon.