The skin is our first line of defense against pollution and free radicals, so it is crucial to take care of it by giving it extra care. One way to protect and take care of our skin is to use skin care products with safe ingredients. Using products that are safe to use for cleansing, exfoliating, and moisturizing will not just slow down the onset of early signs of aging but will ensure a healthy looking and beautiful skin. If you are looking to find a natural remedy to soothe your skin, protect it from the harsh environments, this is your lucky day as this page talks about the best skin using products for men and women that you can trust.
These days, the pollution and harsh environment can easily make a person look older than their age. Fortunately, there are ways to slow down or prevent the development of wrinkles, fine lines and other skin care problems that can make you look old and ragged. One of the best ways to maintain a healthy looking skin is to use skin care products that are safe to use and free of harmful chemicals.
Reasons for Using Skin Care Products
People use skin care products for several reasons, such as:
To get rid of dead skin cells
To have a wrinkle free face
To improve facial appearance
To improved complexion
To stop acne and prevent clog pores
To remedy different facial skin care problems
And most importantly to have a beautiful and healthy looking.
You can achieve a healthy looking skin by having a skin care regimen, and using skin care products effectively soothes and protects your skin from pollution, free radicals and more.
Forever Living Skin Care Products
Forever Living Products is a producer of high quality aloe vera products for health and skin care treatments. FLP body and facial skin care products contain aloe vera gel to provide maximum benefits and ensure total protection from the effect of a harsh environment.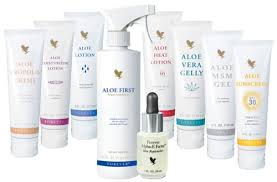 FLP unique skin care products all designed to provide essential vitamins and minerals to the skin. Forever Living varied skin care treatment gives men and women complete protection and solution to a wide range of skin problems.