Are you wondering about the best hair loss treatments? Hair loss is a common problem among men and women. In fact, about 30% of the world population suffers from some kind of hair loss problem. If you are one of the many people who are wondering about the best hair loss treatments for men or women, read on as this article talks about hair loss treatments that you can use.

A lot of people start experiencing severe hair fall out when they reach the age of 30 while people age 50 and above maybe suffering from hair loss or baldness because hair loss is a part of the process of old age. Nevertheless, it did not stop people from searching for hair loss treatment. Come to think of it! It is no longer surprising that many people would do anything to save their hair, especially if you are a woman as your hair is your crown and jewel.
Hair Loss Treatments
Hair loss maybe a common problem, a normal occurrence when growing old but it does not mean that you just go with the flow more so when there are hair loss treatments available that you can use to prevent or solve hair loss problem. But before you start searching for the best hair loss treatments, it is wise to understand the causes of hair loss.
What Causes Hair Loss
Hair loss can be cause different factors such as medications, medical conditions, cancer treatments, hairstyles, stress, pregnancy and many more. But most of the time, hair loss just happen even if you are healthy and not suffering from any illnesses. Cause of hair loss also maybe different from what the usual causes of baldness in men. Anyway, whatever the cause of your baldness, know that hair loss prevention and treatments are available.
Best Hair Loss Treatments
The most common cause of hair loss for men is alopecial areata. This disease causes the body's immune system to attack the follicles and produce smooth, patches of baldness. This autoimmune medical condition often associated with extreme stress. Most people who suffer from alopecial areata experience hair regrow after six months without doing or using anything. Of course, severe alopecia most of the time require treatments like ultraviolet light therapy or oral steroids.
As said awhile ago, hair styles can also be the cause of baldness, this condition is called traction alopecia. If you are suffering from hair loss due to ponytails and tight braids, it is wise to choose a different hairstyle that does not cause trauma or shock to the hair roots before the problem become severe.
Hair pulling is a disorder that can cause hair loss. This condition is better known as trichotillomania and can easily be treated, just stop pulling your hair.
When children experience hair loss, most of the time caused by a cancer treatment or Tinea Capities aka fungal infection, an infection brought about by a ringworm in the scalp, and can be treated by taking oral antibiotics. Pregnancy also causes hair loss because of the hormone change, just like thyroid diseases.
Whatever your hair loss problem, keep in mind that there is a solution. If the hair problem is due to a medical condition, it is best to treat the illness or when it is cause cancer treatment just wait until the treatment is done and your hair will grow back again. However, if hair loss is simply due to old age or just plain hair loss problem and not by any treatment, medication, illness and others then there are several ways to take care of the problem.
The best thing do to when you have a hair problem not cause by anything is to find the best type of hair loss treatment, which includes surgery, medications, grooming techniques, hairpieces and wigs, and using products that promote hair regrow by nourishing the scalp.
New Hair Loss Treatments
Forever Living Products offer a safe and practical solutions for hair loss. The following products supports and promote restoration, prevention and hair enhancements that a lot of men and women needs.
Hair Loss Treatments for Women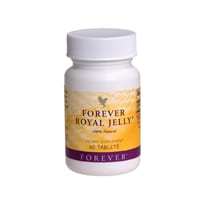 Forever Royal Jelly is a supplement that helps boost energy and supports immune system. Taking one capsule a day can help make your skin and hair beautiful and full of life.
Hair Loss Treatments for Men
Forever Nature-Min is a specially formulated supplement produced to provide essential minerals to the body. The food supplement restores the ph balanced, support the bones and teeth, control the cells and body fluids, and most importantly meet the body demands for a healthy and well-balanced lifestyle.
Treatment for Hair Loss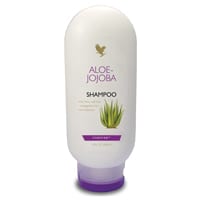 This aloe vera shampoo fortifies the amino acids in the papillae and follicles. It is suitable for hair types and safe to use by an individual who are presently suffering from hair loss as the shampoo contains natural ingredients like jojoba oil that help lubricate the hair.
Proven Hair Loss Treatments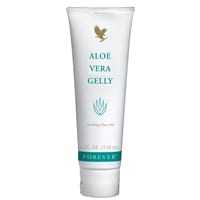 Aloe Vera Gelly is great for relieving minor skin irritations, soothes skin and great as first aid kit. It is also use for protecting hairline before coloring or perming to reduce hair trauma, one of the cause of hair loss to women.
For more information about Forever Living Products , visit our website by clicking the link.