Are you having a hard time sleeping at night? Lack of sleep can ruin our health and even lives if sleep trouble become severe. People who suffer from poor sleep are miserable, anxious, agitated, moody and difficult to be with as they struggle to remain normal despite their sleeplessness. If you are struggling to sleep through the night, I suggest you keep on reading as this article, talks about how to beat insomnia without taking sleep tablets.
Poor sleep can also increase the risk of depression, diabetes, strokes, and high blood pressure, which is why it is crucial to overcome sleep trouble immediately. However, addressing the issue by taking sleeping tablets is a bad idea as most pills have side effects. Furthermore, taking pills does not solve the problem as people who takes it regularly become dependent and still experience trouble sleeping when, not on prescription drug.
So how to beat insomnia without pills? Most people with insomnia have a sleep hygiene problem, poor eating habits and pre-bed routine that affect them and they take sleep tablets that cannot really solve their insomnia but just provide a temporary solution. If you really want to beat insomnia, it is about time that you change your pre-bed routine and lifestyle.
How to Beat Insomnia Naturally
You can overcome sleeplessness or insomnia without taking pills by doing the following things:
Turn Off TV
Turning off your TVs, laptop and other electronic devices that emit blue light at least an hour before sleeping can help you relax and fall asleep since there are no lights to keep you alert.
Forget Afternoon Nap
Napping can sabotage your good night sleep and make your insomnia worse, so when feeling a bit sleepy go for a short run or walk, drink cold ice water, or talk to someone to stay wide awake. If you really need a nap, make sure you keep it brief like 20 minutes or less and do it early in the day not a few hours before bedtime.
Hide Your Clock
Glancing at your clock in the wee hours and every few minutes can only ruin your sleep as you will keep on worrying about the few hours of sleep time left. Just set the alarm and forget about the time, until the clock woke you up.
Take A Hot Bath
Shower before sleeping is also a good idea, especially when it is a hot bath. It will make you feel clean, remove tiredness, and help you relax.
Buy A Good Pillow
Pillows provide support to the neck and sometimes even lull you to sleep. So, get yourself a nice head and leg pillow to help support your body and keep you relax.
Mattress is for Sleeping and Relaxation
Your mattress must only be use for sleeping and sex not as a place to count money, watch TV, and do checkbook and other activities that keep you awake. The room must be a place of relaxation only and nothing more.
Drink Milk Not Coffee
Drinking coffee before bedtime can keep you awake, which is why it is not a good idea to drink or eat food with caffeine a few hours before bedtime. In fact, drinking warm milk or tea is better than coffee when you have insomnia.
Exercise
Regular exercise can boost your health and improve your sleep. However, when it is best that you do not exercise five hours before bedtime as the rigorous workout gives you adrenalin rush that will keep you alert for a few hours.
Eat Healthily
Eating good food is important to keep your body healthy and strong, as well as the digestive system functioning properly. When eating, you should also avoid big meals in the evening because it can prevent you from sleeping. Evening snacks should be avoided if possible, but if you cannot stop yourself from snacking then have a snack two hours before bedtime.
Turn off the Lights
Turning off the lights before bedtime is crucial as the darkness can signal your brain to sleep.
Clear Your Mind
Forget all your problems, worries and whatever bothering you once you enter the room. Clearing your mind will help you relax and go to sleep faster. Using ear plugs to neutralize the noise of your kids, neighbors and everything that will disrupt your sleep is a good idea.
Why Using Sleeping Pills Is Not A Solution
Sleeping pills can definitely help you sleep, but will not solve your insomnia. Come to think of it! Sleeping pills when use regularly can turn into a bad habit.
Lifestyle change, healthy living, and good habits are some of the best treatment for insomnia, unless you are suffering from depression and other medical conditions then you need professional help to treat your insomnia. But if not, know that you can easily overcome insomnia, more so when you how to overcome insomnia naturally.
How to Overcome Insomnia
The following are Forever Living Products that you can also use help you beat insomnia.
Aloe Vera Gel

Aloe Vera Gel is a fantastic drink because it helps keep the digestive system clean. This health drink also contains aloe vera substance, a plant that contains essential vitamins and minerals.
Taking aloe vera gel will not just maintain a healthy digestive system will also keep your body healthy so you can have a good night sleep.
Herbal Tea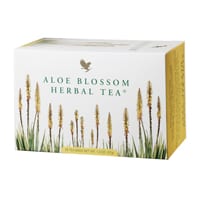 Herbal tea is better than coffee if you do not like milk. Tea will not ruin your sleep, but coffee does because it contains caffeine.
For more information about Forever Living Products , visit our website by clicking the link.