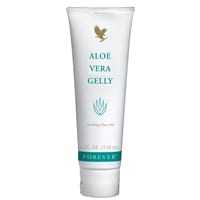 Aloe Vera Gelly has been around for many years, providing temporary relief to skin irritation. There are many products out in the market promising immediate relief for a wide range of health condition, but only a few has proven to work. Forever Living tropical product has been proven to work, which is why even professionals uses it for treating minor skin irritation. If you need an effective first aid product, one that soothes and moisturizes sensitive tissue without side effects, know that you can trust Aloe Vera Gelly.
Aloe Vera plant is widely used for treating different illnesses including minor skin irritation. For thousands of years, people have been using the Aloe Vera plant for protecting the skin, cleansing the digestive system, soothing burns and many more. One of the companies that took advantages of the plant-amazing component is Forever Living Products to produce high quality tropical solution and many more for wellness and health.
Forever Living Products is a company well known around the world for producing Aloe Vera based products that really works and very useful for supporting the body and mind.
Why Aloe Vera Gelly
Aloe Vera Gelly is prepared to moisturize, condition, and soothe sensitive skin. The tropical product contains essential ingredients that allow easy absorption and prevent staining of clothes. If you have sensitive skin, using this product is ideal as you can get instant relief.
Aloe Vera Gelly Benefits
The following are Aloe Vera Gelly benefits, which will further give you ideas as to why this product deserves a spot in your first aid cabinet or kit.
It provides relief for minor skin irritations and protection from electrolysis or ultrasonic treatment.
It is also great to use around the hairline for protecting the skin from perming and coloring.
It helps soothes and heal minor burns, acne, rashes and stings without scarring.
The skin easily absorbs it, which is why it can provide immediate relief to skin irritation.
Natural moisturizers.
It contains antibacterial properties.
Hairdressers, professionals, homemaker, and individuals with minor skin rashes or disorder have been using Aloe Vera Gelly as a first aid solution. This is an excellent product, highly recommended for treating minor problems of the skin.
For more information about Aloe Vera Gelly , visit our website.