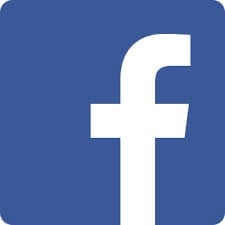 Facebook recognizes the needs of small business to promote their new brand or services. A lot of small businesses know that promoting their business on Facebook is a good idea. But the majority of them are just taking advantage of the site free features and the Facebook business page. If you are one of the few that knows that advertising in the most popular social media website is beneficial to your business and wondering about Facebook advertising credit, read on.
Advertising on Facebook is fast becoming a trend because they take the word of mouth advertising to a whole new level. A good ad has the potential to go viral saving the advertiser's hundreds of thousands promoting a new brand. People can recommend a new product or services by simply liking an ad or page they like. That's why many people are searching for free Facebook advertising coupon code.
What Is A Facebook Advertising Credit
An advertising credit is a free ad on Facebook. Facebook give away free $50 advertising coupon code to first time advertisers. The coupon code provides small businesses that want to advertise online will get a Facebook advertising credit when they redeemed the coupon code.
The advertising credit is a form of payment for your advertisement. The credit is usually offered through Facebook partners or companies for a period of time. These companies or website give free advertising coupon in behalf of Facebook. If you can get a coupon code your first ad payment will be deducted from the advertising credit on your account. In other words, you will no longer pay for your first ad. But if your advertisement exceeded the credit, the amount exceeding the credit will be paid.
Your credit card will be charged when your Facebook advertising credit has expired or depleted. By the way, you cannot request or buy credits from Facebook. They are given only during promotions and first time advertiser. Once you have redeemed an advertising coupon you are no longer considered a new advertiser.
How To Get Facebook Advertising Credit
As I have said awhile ago, you can get a free advertising credit when you activate your Facebook coupon code. So, create your advertisement first and redeem the coupon you got for free. Take note, it is easy to redeem coupon once you are done creating your ad you just provide the coupon code when you are redirected to the payment section of Facebook.
The payment section provides you with options to pay, choose Facebook coupon code to have a free credit. Oh! One more thing, you need to provide a primary funding source for your advertising account. It is necessary since once your credit expired or depleted, you will be billed accordingly.
The primary funding sources are Paypal and credit card. For example, if you select Paypal as your primary funding source, you will ask next to provide your coupon code. Clicked submit and wait for a free credit to reflect on your account.
Facebook advertising credit is easy to obtain, just get a free Facebook Advertising coupon code at coupon websites or from the website marketing team.