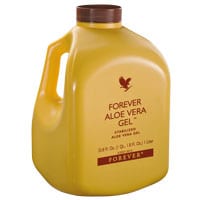 Forever Living Products has been around for over 30 years despite this fact a lot of people are still questioning their product integrity, the most common questions to distributors remains, "Is Aloe Vera Gel safe to drink every day?" The answer you will finally learn from reading this article, so read on.
Aloe Vera Gel is safe to drink on a daily basis as the Aloe Vera gel, which is the main ingredient is extracted carefully to maintain its freshness. The Aloe Vera gel extracted and then stabilized by Forever Living Products to turn into a powerful no preservative or chemical supplement drink.
Since they started selling Aloe Vera Gel all over the world, millions of people have drunk it religiously to improve their health and have benefited from its rich ingredients. By the way, there is no procedure to follow when drinking the Aloe Vera gel, just pour into a glass, and then drink to make your body healthy. There is no side effect, which is why you can drink as much as you can.
Furthermore, drinking Aloe Vera gel daily will not put a dent in your wallet as the juice is very affordable. That's right! You can make Aloe Vera gel a religion without sacrificing anything as the drink is also easy on the pocket.
Why Forever Living Aloe Vera Gel
FLP has been producing quality aloe vera based products for many years from skin care to weight management; you can find a product that fit your needs. The aloe vera gel is very popular and favored by many people because it contains aloe vera that has over 200 compounds of essential minerals and vitamins as well as other ingredients that help boost energy level and maintain the healthiness of the digestive system.
Additionally, FLP aloe vera gel is the first product to receive a certification of approval from the International Aloe Science Council.
Aloe Vera Gel can be taken alone, or mixed with fruit juice, whatever you decide, know that you can never go wrong with this health drink as the power of aloe Vera has already been proven to work.